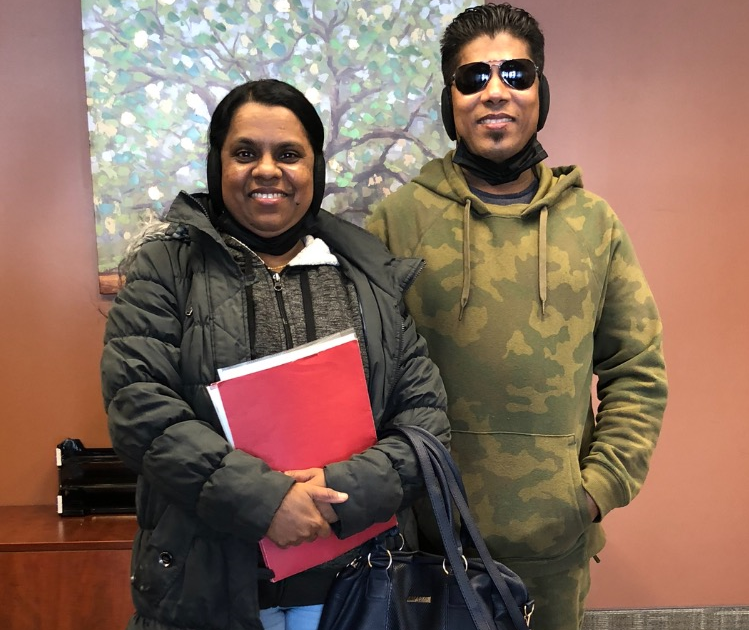 "We were so happy" is how Thushanth described the feelings his family felt upon arriving in America.  Learning about their journey from Malaysia was an eye-opening experience.  Despite the years it took to become citizens, the message they wish to send is "We are blessed! Others can build a life here by simply being patient and working hard."
Shortly after their arrival in Minnesota, they brought food to the Arrive Ministries office in thanks for the assistance they received in finding housing, jobs and completing the paperwork to apply for their citizenship. What great examples of scattering kindness!
As an Arrive Ministries media volunteer, I now have a wonderful opportunity to interview refugees and document their stories.
Read full article:  https://arriveministries.org/new-citizenship-home-ownership/
https://www.scatteringkindness.com/site/wp-content/uploads/2022/02/New-citizens-Mohanantham-and-Santhakumari-3.png
862
749
Karen Kitchel
https://www.scatteringkindness.com/site/wp-content/uploads/2018/10/logo2.png
Karen Kitchel
2022-02-25 10:29:29
2022-02-25 10:29:29
The Joy of New Citizenship