Nothing beats human kindness and compassion to lift your spirits. While self-care is important, other-care can boost your well-being in a big way.
To increase your happiness, consider ideas like these:
Arrange for a local restaurant to deliver pizzas to a domestic abuse shelter
Send a variety of snacks to a homeless shelter
Email positive messages to an elderly assisted center
Send "The Book of Joy" to someone struggling with job loss or isolation
Make brownies and drop them on a neighbor's doorstep
Check the list of needs at a local family shelter
Thank your spouse or partner for ____________ (you fill in the blank)
While funds are scarce for some, others can use their dollars saved from buying less gas or the cups of good coffee that are temporarily out of reach.  If you have a time windfall, use it to increase your happiness. Experience an act of generosity followed by a moment of joy.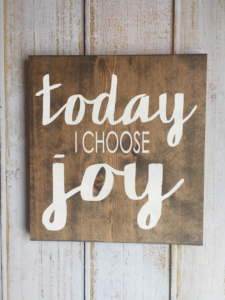 https://www.scatteringkindness.com/site/wp-content/uploads/2020/04/63531394-joy-word-calligraphic-with-scattered-rays-hand-writing-simple-font-style-.jpg
1300
1299
Karen Kitchel
https://www.scatteringkindness.com/site/wp-content/uploads/2018/10/logo2.png
Karen Kitchel
2020-04-29 10:16:27
2020-04-29 10:16:27
Boosting Your Well-Being In A Big Way