(By Guest Blogger, Leah Renter)
Asking for and receiving help can be difficult for me.
Maybe it's geographic. Equal parts stubborn German and proud Midwesterner, I was raised to roll up my sleeves and rely on sheer work ethic. Maybe it's genetic. I once argued with my grandmother for ten minutes in line at Subway over who was paying for the $5.50 cold cut combo. Or maybe it's just me. I couldn't accept a compliment with a simple, "Thank you" until my early 20's. Perhaps you're like me — only in your comfort zone on the giving end of the equation. In recent years, I've come to learn that receiving gracefully is the other (and often more difficult) side of the same coin.
During the past year, I've taken on a large home renovation project with my partner, and we've relied on so many people to complete the work. While we're DIY enthusiasts at heart, there is no way we could have done this on our own. Architect, carpenters, city officials, general contractor, plumber, electrician, inspectors, brick masons —  that's a short list of professionals who have lent their expertise. But the real heroes are friends and family who sacrificed weekends and evenings to move furniture, rake up nails, hang drywall, swing a hammer, climb up scaffolding, cook meals, and more, as well as to  lift our spirits with their company.
If you've ever been in the messy middle of a home renovation, you know enthusiasm needs frequent restocking! We've unabashedly relied on others throughout this entire renovation. They've shown up for us in droves without expecting anything in return. And you know what? I accepted it all with a gracious heart. Because I've realized to deny someone's help is to rob them of giving their gifts. When asked what brings each of us purpose, how many of us would say helping people? Probably most of us would rank that high if not #1 on our list.
It's been fun to see other people's talents on display through their help on our house. When we look at the roof over our heads as we hit the pillow at night, we can truly count our blessings for each hand that had a part in it. It's through this process I'm learning that we all go through seasons in life in which we're called to give and in other seasons are called to receive. You have unique talents only you can bring to others. And others have unique gifts they are waiting to give to you! My challenge is to accept them gracefully with an open heart. Whether that's building a house, a simple compliment, or a sub sandwich.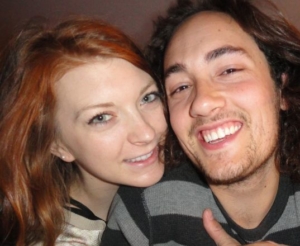 (Leah Renter lives in Minnesota where she is renovating a lake house with her partner, Joe. You can follow their DIY adventures and struggles at LeahandJoe.com)
https://www.scatteringkindness.com/site/wp-content/uploads/2019/02/1-pJaWO7tgGRpiViZ8MZLUEg.jpeg
878
1424
Karen Kitchel
https://www.scatteringkindness.com/site/wp-content/uploads/2018/10/logo2.png
Karen Kitchel
2019-02-27 08:49:01
2019-02-27 08:49:01
Receiving With Grace