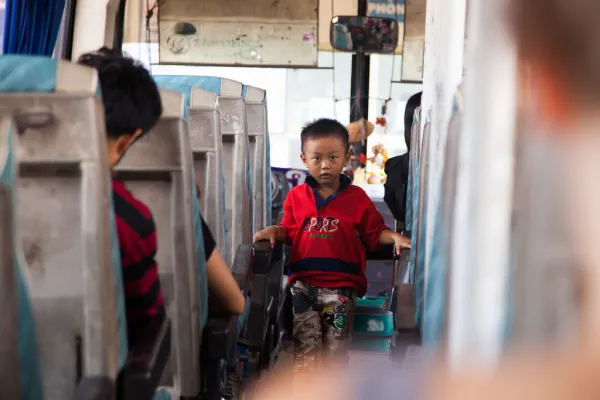 "A career you can make as interesting or as tedious as your mind allows" is how a friend described driving a bus. "It was a treasure trove of memories to pull out and use as a reality check.
But the ripple effect? That's where I hoped to influence change and comfort in so many lives. It seems that front seat, just inside the door of a public transit bus, is much the same as a stool at the bar, or a hairdresser's chair. It brings confessions, tears, love, and life in stories it would take me longer to tell than the over thirty years I spent driving people to work, to play, to dire news, and joy.
It was the desperate ones who touched me. As drivers, we were provided a list of agencies and phone numbers as an aid in these situations. The woman coming home from a cancer diagnosis. The young girl afraid to go to school because her face was bruised. The teen whose family insisted his life was theirs to direct. The young woman with Cerebral Palsy, who wanted to die because no one believed she could live independently. And these are but a few of the multitude. They were the backdrop for drama, tragedy, and triumph.
When the question came as it often did, "What am I going to do?" I had an ear to listen and perhaps, after writing down a phone number and the name of a service which provided help, came a positive change. Sometimes I never saw them again. Occasionally, they would find me days, months, and sometimes years later.
It was always a shock to be reminded that a small act of caring can make a huge difference. Lives can change in the blink of an eye, with a smile and a gesture that gives hope. I learned the lesson early in my life, and still run with kindness first. Always did and always will."
https://www.scatteringkindness.com/site/wp-content/uploads/2023/02/bus.webp
400
600
Karen Kitchel
https://www.scatteringkindness.com/site/wp-content/uploads/2018/10/logo2.png
Karen Kitchel
2023-02-28 07:27:06
2023-02-28 07:27:06
The Ripple Effect