A school in Ireland is teaching kids some important lessons by replacing homework with random acts of kindness for one month.
On Mondays, the students are asked to reach out to an elderly individual and communicate with them. Tuesdays, the kids are tasked with making a family member's life easier by taking over a chore or helping without being asked. Wednesdays are for random acts of kindness of any kind. Thursdays are for doing something for themselves to take care of their own mental and physical well-being. They  keep track of their kind deeds in a Kindness Diary which can be entered in written or pictorial form and then signed by their parents.
The school also set up a Kindness Bucket where students write down positive observations to boost their fellow classmates' esteem. On Friday mornings, a teacher randomly selects a handful of notes and reads them out loud.
Each class has also been tasked with cooperating in a collective act of kindness for the community. The challenge is brainstormed by the students then conducted as a team. A Facebook post reveals that the unconventional curriculum has been in place for the past three years. The result is reportedly overwhelmingly positive and deemed to be a huge success.
Read full article —  https://truththeory.com/2019/12/20/irish-school-ditches-homework-for-one-month-assigns-acts-of-kindness-instead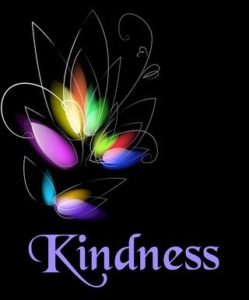 https://www.scatteringkindness.com/site/wp-content/uploads/2020/01/inspire-kindness-3.png
163
310
Karen Kitchel
https://www.scatteringkindness.com/site/wp-content/uploads/2018/10/logo2.png
Karen Kitchel
2020-01-23 12:45:11
2020-01-23 12:45:11
Replacing Homework with Acts of Kindness